Arrivée de groupe
Group Arrival
Check-in
If you are planning a group arrival (reservation for 5 and more rooms), we kindly ask you to provide following information at least 24 hours prior to arrival:
rooming list, including all guest names and room allocation (double, twin, single, tour leader etc.) and special requirements (if applicable)
estimated time of arrival and departure
preferred breakfast time (flexible, usually from 7:30 till 10:30)
Express check-in
For smooth and fast check-in please prepare (or send us in advance) a list of all guests including:
full name
passport number
date of birth (dd.mm.yyyy)
number and expiration date of visa (if applicable)
Additional services offered for groups
meal plan – please let us know if the group is interested in ordering other type of food than breakfast
city trips / excursions
wide selection of massages in the hotel
Parking
For smaller groups, we can offer our hotel parking places. Parking place dimensions are 240 x 600 cm.
When arriving by bus, we recommend you to use following parking lots:
Group arrival
Hotel is located in the historical part of the city inside no-entry zone for vehicles. Despite the no-entry signs, hotel guests are allowed to come with their cars directly to the front of the hotel on arrival and departure day. Nevertheless, when entering the area with a larger vehicle (over 7 tons), an entry permission is required. We will send it to you per e-mail upon request.
For arrival, we recommend you to take the route through Krale Jiriho street (see the map below). We kindly ask you to respect the traffic when unloading the luggage. Free passage in one lane must be retained.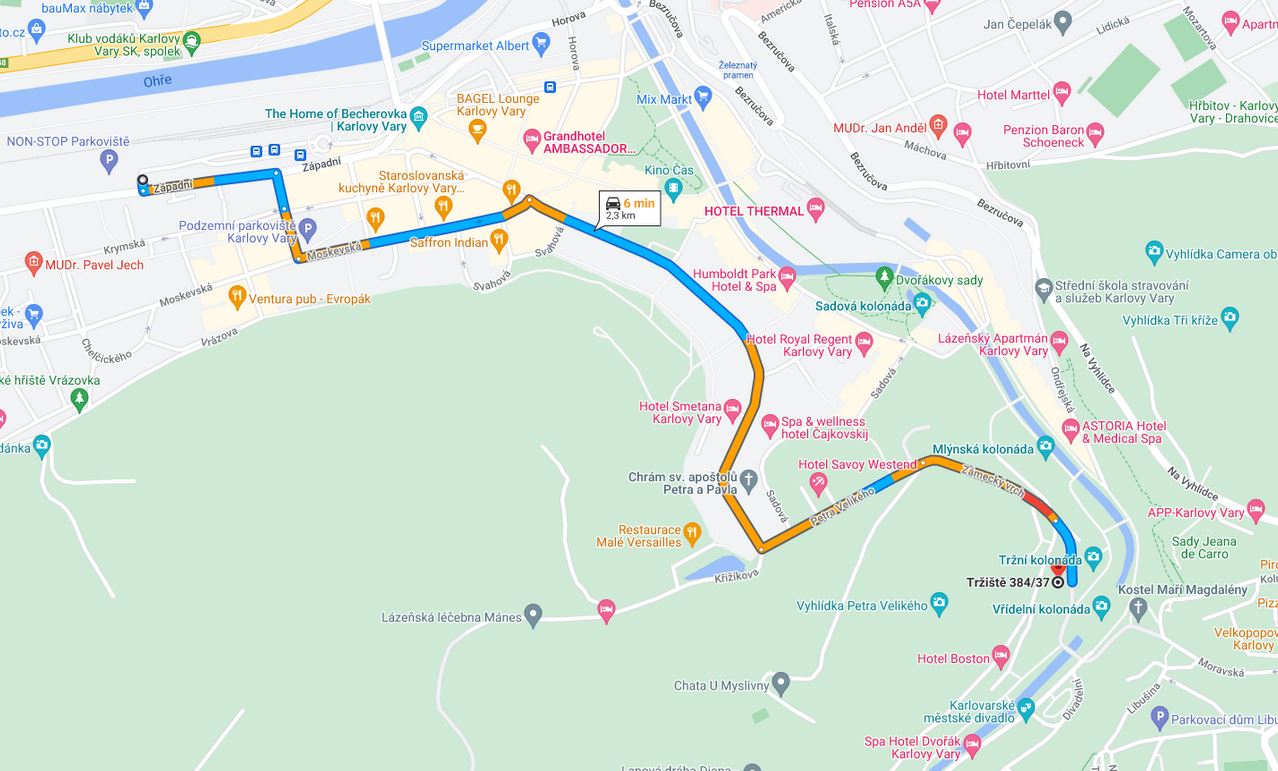 Place for your bus is marked yellow in the picture below: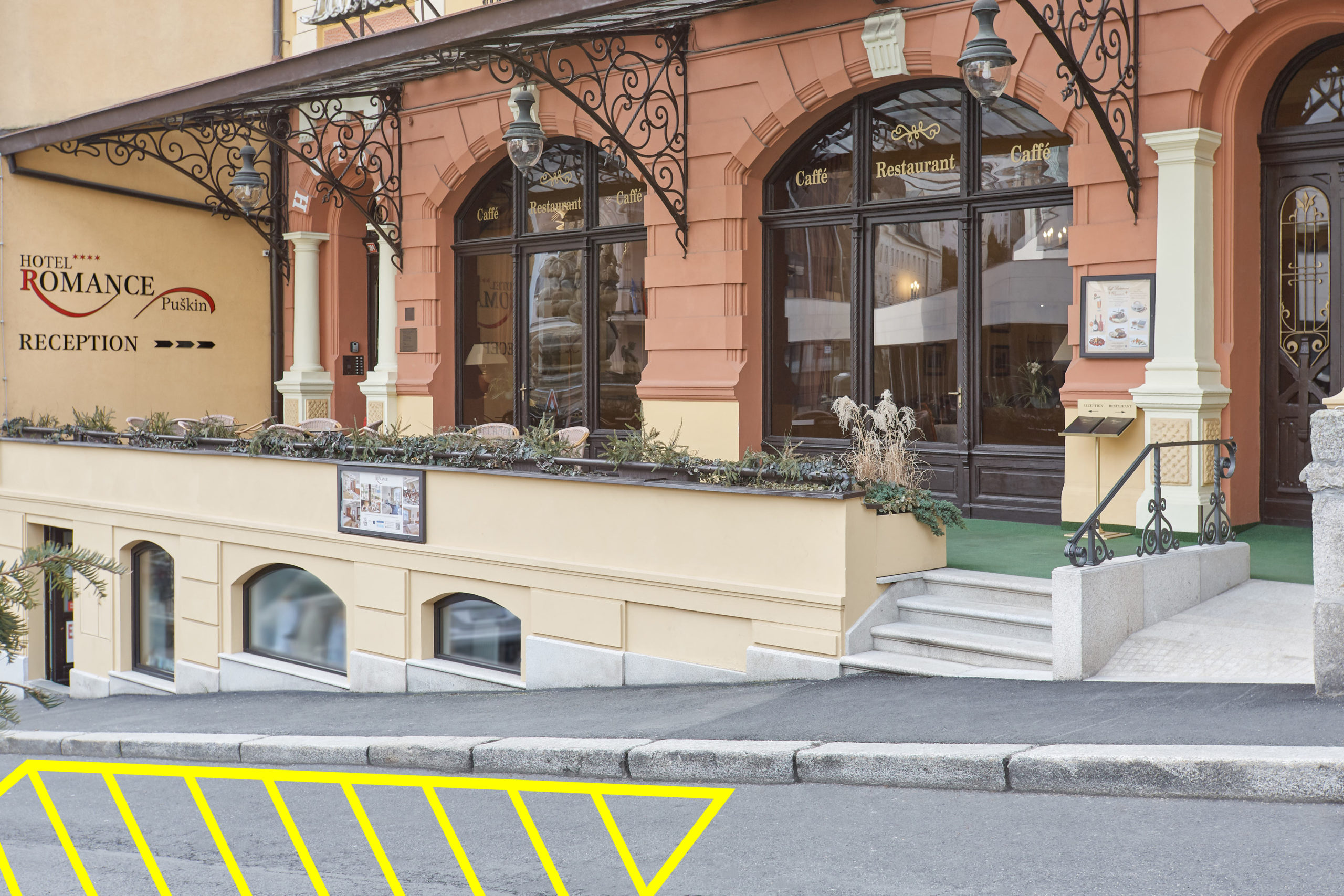 ---