Groups
Groups
Our restaurant with 100 seats is situated in a close distance from the pedestrian area and Spring Colonnade in the centre of the spa resort. It is a favourite place for tourist groups and also an ideal stop for lunch or dinner during sightseeing.
We have plenty of experience with preparing menu for groups. Mostly, we serve a three-course menu, but we are able to complete any of your wishes.
We will be glad to send you illustrations of our group menus or we can adjust to your suggestions for forming a group menu.
In case of your interest or more questions, please contact us: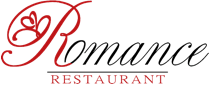 Trziste 37, 360 01 Karlovy Vary F&B manager GSM: 00420 777 603 037 Asistent F&B manager GSM: 00420 775 603 016 E-mail for orders: restaurant@hotelromance.cz tel.: 00420 359 902 021, fax: 00420 353 224 134
---